The Salon
Welcoming, highly professional... and dedicated to making you look and feel your absolute best
Book your appointment
What a beautiful, serene experience with Elle today. My hair looks amazing.Thank you. Xx.
Colleen
Meet The Owner – Elle Martin
Elle Martin has achieved an outstanding reputation for hairdressing skill, creativity and dedicated professionalism.
She trained and worked in Europe and the UK before managing salons in Newcastle city centre and in Hereford. She opened her Church Street salon in 2016.
Winning Talent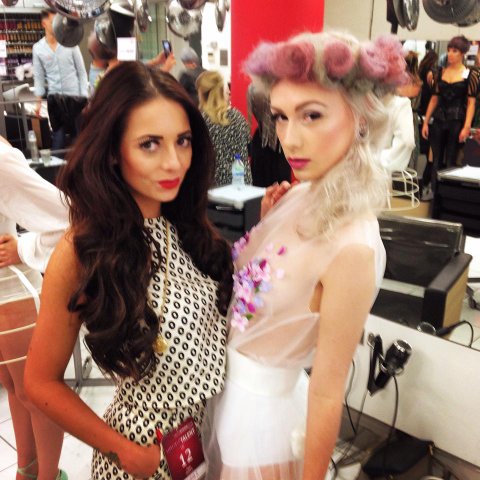 Elle won the Regional Wella Trend Vision Young Talent Award in 2014 and went on to take part in the National Wella Young Talent Award Finals onstage at London's Roundhouse Theatre.
Elle's model at the show, Georgie wore a beautiful rose crown. This was tinted and fashioned by Elle entirely from Georgie's own hair.
Elle is a member of the highly prestigious Fellowship For British Hairdressing Creative Excellence which represents only the top 10% hairdressers in Britain. In 2016 the salon was considered for the Fellowship's Individual Hair Salon of the Year Award.
Elle Martin Hair Salon has clear direction both commercially and artistically. It is definitely one to watch!
Fellowship For British Hairdressing Creative Excellence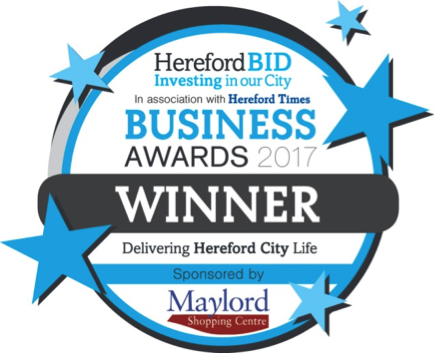 Winner of the Hereford Business Award for Customer Service 2017
After being open for just 18 months the salon won the highly prestigious Hereford BID Business Award for Customer Service 2017. This Award was the result of a public vote run online by the Hereford Times. The salon attracted thousands of votes from the public.
"The friendliness of Herefordshire people and their enthusiasm and support for the salon has been overwhelming! We were thrilled to win the Hereford Business Award for Customer Service" says Elle
The Salon Team
The salon team have been hand-picked for their exceptional hairdressing skills. All staff are directly employed by the salon and trained to work to the salon's 100% customer service standard.
All senior stylists are trained to NVQ3 level and are engaged in ongoing professional development and training. The salon keeps on trend with the latest fashions, styles and colours.
For further information on individual stylists please click below…
We want each client to feel welcomed, relaxed and confident that we will make them look and feel their absolute best.
Elle Martin
A classic, French boutique style hair salon – with a quiet spa zone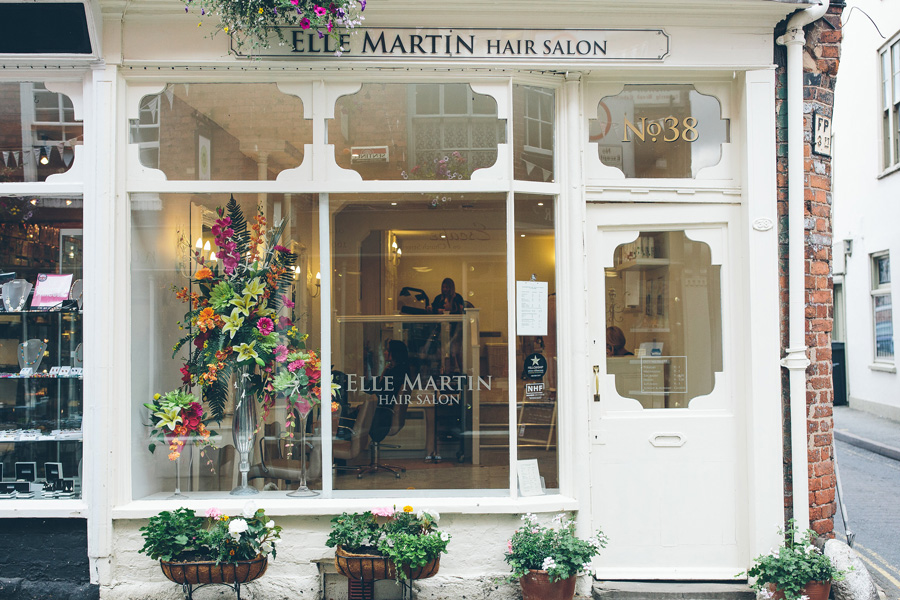 Elle Martin Hair Salon opened in april 2016 at 38 Church Street in the heart of Hereford's delightful historic independent quarter. Church Street is a charming pedestrian street of beautiful independent shops connecting the Cathedral Close with the main High Town shopping centre.
It is easy to find, just 100 yards from the cathedral, with car parks and metered on-street parking nearby.
The salon is on 2 floors. The ground floor at street level, is an elegant, classic, French boutique style salon with huge ornate, carved, wooden mirrors, delicate console tables and soft beige leatherette chairs.
The salon is well lit by windows and softened by the lighting of wall candelabra. The large period front window is full of beautiful flowers.
Curving stairs lead down from the ground floor to a spa zone area below. In this quiet, cleansing zone, relaxing spa music is played, hair is washed and conditioned – and heads are gently massaged.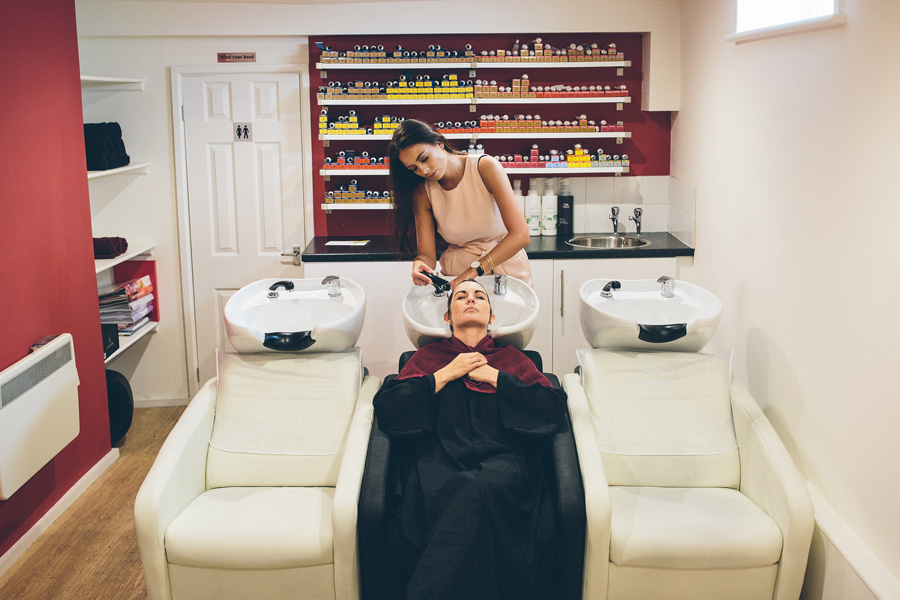 It is the most beautiful Salon! Professional, elegant, classy & tasteful describes not only the look of the Salon but also the service I receive as a client. The colour, cut & finish of my hair literally turns heads.
Alicia
Colour Consultations & Skin Allergy Patch Tests
Elle Martin Hair Salon uses Wella hair colours. New colour clients are kindly requested to come in for a skin allergy patch test and a colour consultation with a senior stylist at least 48 hours prior to their appointment day.
A small amount of Wella colour cream will be applied to the forearm just below the elbow and will need to remain on the skin for 45 minutes. Clients will need to leave with their sleeve rolled up for 45 minutes before they can wash the cream off.
---
This consultation and patch test both safeguards client health and safety and also gives the stylist the opportunity to see the hair, plan the colour process and ensure maximum quality of service on the appointment day.
---
    
Client Satisfaction Policy
Every endeavour is made to give 100% client satisfaction.
If a client is not totally satisfied with their hair after an appointment and they notify the salon within 3 days, they can receive a further service free of charge. If, after this, the client is still not satisfied, then a partial or complete refund may be considered.
Appointment Cancellations
Salon staff are happy to find alternative appointment times when requested but kindly ask that clients please try to give a minimum of 2 days notice of an appointment change or cancellation. For late cancellations or "no shows" cancellation fees will be charged if we cannot fill the space with another client. Clients with mobile phones will be sent a text reminder 4 days before their appointment and clients who only have land lines will be phoned.
In the rare event of a client making repeat late cancellations – especially of long colour appointments – then a client may not only be charged a cancellation fee but also be asked to pay in advance for their future appointments. Please see the Services & Prices section for full details on salon policy.
The Client Waiting List
The Salon maintains an effective client waiting list for clients who are unable to get an appointment for the date and time they prefer. When another client cancels or changes their appointment, a waiting client is contacted and fitted in.
Access
Whilst the ground floor of the salon is accessible by wheelchair from street level, regrettably, the hair washing spa zone area on the lower ground floor of this historic building is not.